In the modern fast-paced life, people are paying more and more attention to health and quality. Tea tasting, as an ancient and culturally rich drink, has become part of modern people's pursuit of an elegant life. In order to meet your needs for tea tasting, we are honored to recommend our portable lemon look tea set - a creative tea set that combines fashion and practicality.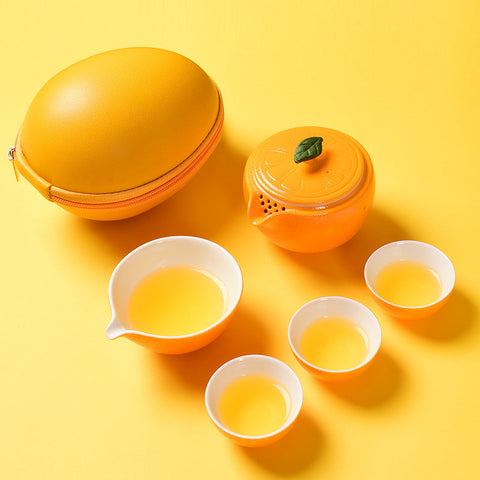 1. Lemon shape, unique:
Our portable lemon look tea set is inspired by lemon, with a realistic shape and bright and colorful appearance. Its unique lemon shape not only gives the tea set a different fun and personality, but also adds a beautiful scenery. Whether you are at home, office or traveling, it can bring you a pleasure and surprise.
2. Portable and lightweight, enjoy tea anytime:
Portable lemon look tea set is designed with your convenience in mind, it is small, lightweight and easy to carry. Whether you are traveling, on the way to work or outdoor activities, you can make a cup of delicious tea anytime and anywhere. Make your tea tasting moments no longer limited by location and environment.
3. High quality materials, peace of mind quality:
We demand the highest quality for our tea sets, so we use high quality food grade materials in the production process. The inner part of the tea set is made of high-temperature ceramic to ensure the purity and aroma of the tea. And the exterior material is sturdy and durable to ensure that you can use it for a long time without any problems.
4. Green and environmental protection, advocating a healthy life:
We adhere to the concept of green and environmental protection, avoiding the use of environmentally harmful materials as much as possible in the design and manufacturing process. We hope that through the portable lemon look tea set, to provide you with a healthy, environmentally friendly way of tea tasting, but also to encourage more people to join the cause of environmental protection.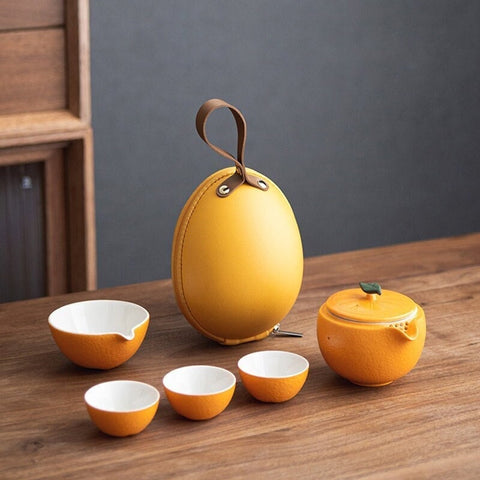 The Portable Lemon Tea Ceremony is a perfect combination of fashion and practicality, bringing you a unique tea ceremony experience. Let's go into the world of orange flavor together and enjoy the pleasure of tea tasting.
If you are interested in our portable lemon tea set, please feel free to contact us, we will be happy to serve you.
Wish you a happy tea tasting and orange flavor!
Leave a comment